The Russian market in Cambodia's capital Phnom Penh is a maze-like bazaar with hundreds of small and almost identical shops that offer everything under the sun. After 25 minutes of walking through the small aisles, I was utterly lost, so I went to one of the exits to figure out where I was at. Looking at the street to ask for directions, someone suddenly tapped me on my back saying "Benni, is it you?"
I turned around and could not believe who was standing in front of me: an old friend from Germany who I had not seen in at least three years! It felt like waking up at home in Germany, realizing that my Semester at Sea voyage had just been one long (and irresistible) dream. Running into somebody on the other side of the world felt surreal, and neither of us could believe that this was actually happening, especially given that she didn't know about my journey and vice versa. It was simply astonishing that we had not seen each other in Germany where we grew up together for three full years but now ran into each other in Cambodia.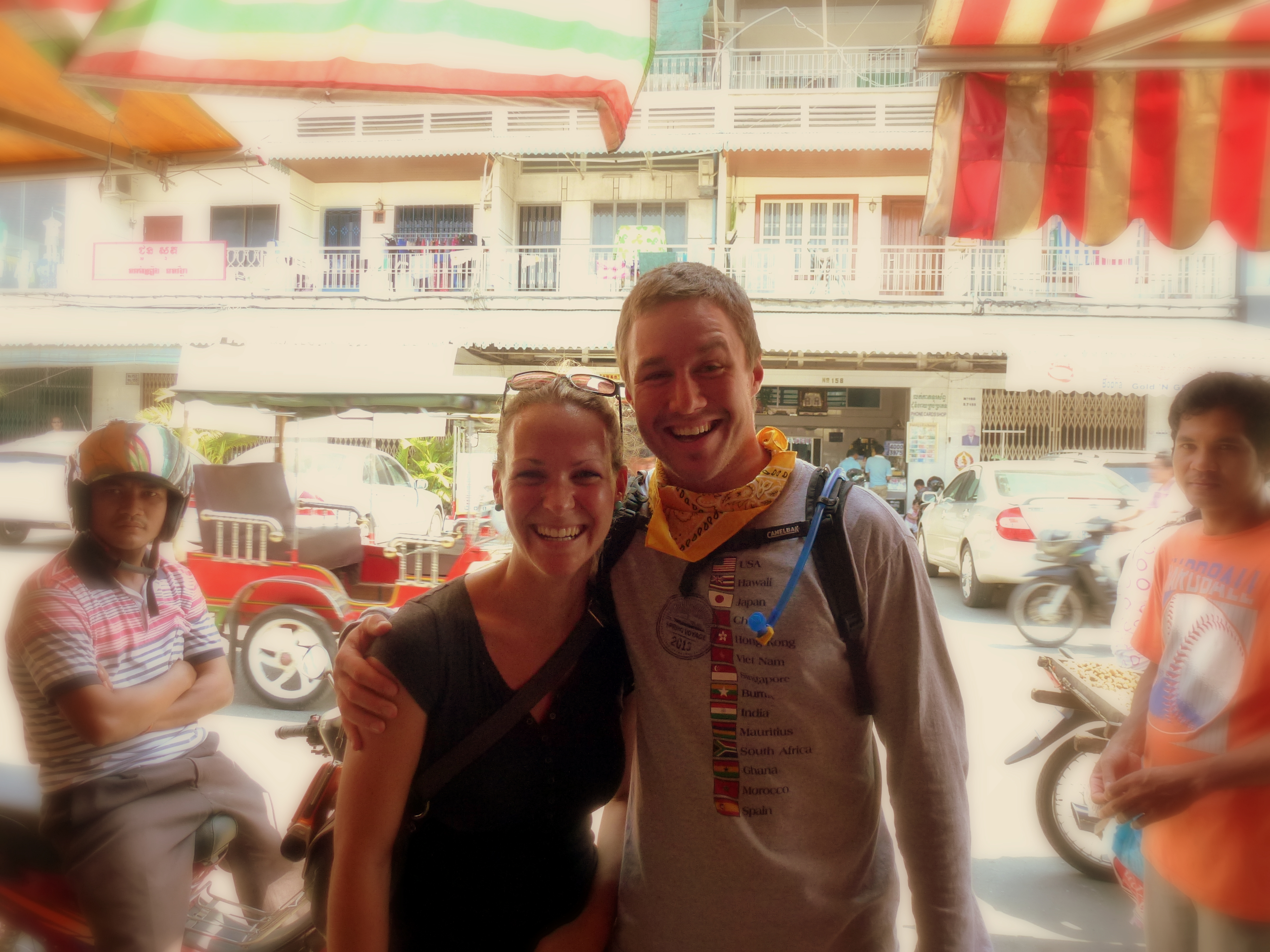 Semester at Sea is a study abroad program that allows students to circumnavigate the world and take classes on a ship. During my 109-day spring voyage, I got to see 13 countries and 31 cities on four continents. When our floating campus had arrived in Ho Chi Minh City just one day earlier, I embarked on a four night trip to Cambodia.
I definitely believe that bumping into people we know when traveling will occur more often in the future as we are becoming more of an interdependent global society. Many young people in my generation are avid globetrotters that take full advantage of the possibility to explore the world. The fact that another student on the trip ran into a friend from back home later that day also made me think that people with a similar social and cultural background probably have similar interests and, therefore, tend to run into each other at "similar" places. Traveling is truly the homeland of chance.
Looking back on my serendipitous encounter, it's nonetheless hard to wrap my head around how unlikely it was to meet my friend at the market in Cambodia. I thought about how easily we could have missed each other – we would have probably never found out that we both had been at this place at the same time. If it was a mere coincidence though, wouldn't we all often narrowly miss people at places we go to, even at home? Perhaps these perplexing opportunities exist anywhere and at any time – and we simply don't look, especially when we are in our familiar environment. Is it possible that we are swimming in an ocean of lucky coincidences but are blind to them most of the time?
Naturally, one needs to open his eyes wide, and that's exactly what traveling does – it sharpens your mind and makes you absorb your surroundings in a more acute way.
Traveling favors chance, for when one is on the road, he tends to take more risks, is more vulnerable, leaves one's comfort zone more often, and is more willing to let himself get carried away and be amazed.
Although my friend and I had to say good-bye after 10 minutes, we both cherished our short and sweet encounter. It was an empowering and elevating experience. It's OK if we don't see each other in Germany as long as we keep running into each other in other countries – maybe on my next Semester at Sea journey in three years. Keep your eyes open out there – you never know whose path you will cross!