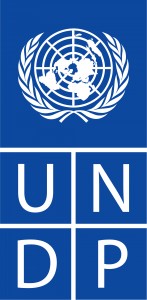 In 2000, the United Nations established the Millenium Development Goals to address some of the most pressing challenges the world was facing at the beginning of the 21st century. The eight ambitious goals the UN proclaimed included eradication of extreme poverty and hunger, universal primary education, reducing child mortality and combat preventable diseases like HIV/AIDS and Malaria.
According to the 2013 Millenium Development Goals Report, poverty rates have been halfed. Yet, one in six – about 1.2 billion people – still live in extreme poverty. We still have a long way to go to reach all the goals set more than a decade ago.
Yesterday,  almost 200 civil society groups from six continents urged the UN to include government accountability and independent media in their plans. In the statement, the organizations argue that access to information and independent media is essential to development. The United Nations is currently devising a new global post-2015 development agenda that is to replace the Millenium Goals.
Specifically, the coalition recommended the United Nations to
"establish a specific goal to "ensure good governance and effective institutions" and
"include as components of this goal a clause to "ensure people enjoy freedom of speech, association, peaceful protest and access to independent media and information" and to "guarantee the public's right to information and access to government data"."
This appeal accomodates the importance of a free press for a free society. In the statement, the group says that "systems that allow people to hold governments accountable are fundamental to achieving economic growth, social equality, and environmental sustainability."
In this day and age, we possess all the tools and technology to eradicate poverty and achieve the seemingly lofty goals the UN devised 13 years ago. However, if the new UN goals are to be (even) more successful than the Millenium goals, then journalism needs to be part of the equation.
All people, everywhere, deserve and need a free press. Without it, free and open debate and discourse, the foundation of a democracy, is impossible. Frequently, journalists are muzzled because they uncover corruption and inconvenient truths. In my home country Germany, prosecuting reporters and forcing the press into line prevented millions of people from learning and potentially opposing an unparalleled atrocity. Dealing with fascist Germany and the Holocaust taught me that a democracy is not history in its final state but merely a temporarily secured form of existence. Journalism must be practiced without restrictions, for when a country's journalists are silenced, its people are silenced.
Journalism is surpressed in many countries around the world. In Turkey, the parliament is about to vote on a law that would "allow the government to block individual URLs without prior judicial review", according to an article pubslished by the Committee to Protect Journalists. The "radical censorship measure" would also force internet data retention of up to two years and consolidate Interned Service Providers (ISPs) into a single association. Turkey holds the sad record for most journalists in jail of any country in the world.
A free press is the bedrock of a democracy and the prerequisite of many other civil liberties. Journalism plays a vital role in the balance of power between a government and its people. Organizations like the Committee to Protect Journalists are helping countries and journalists report without reprisal so that they can help establish stable, sustainable societies. Only if journalists can inform people accurately and freely are citizens able to make their voices heard, participate in the political process and instigate change.
So what does this have to do with you?
Well, all too often, the news media's lopsided reporting neglects topics that seemingly have nothing to do with us. There are many incidents and topics auch as press freedom violations or Freedom of Information issues that ought to be brought to people's attention but don't get airtime because they allgedly are not newsworthy. So why not use your passion for media to contribute to making this world safer, more equitable and more sustainable? Are you passionate about media and international human rights? Do you want to further the common good? Then I have good news for you: there are plenty of organizations out there that allow you to pursue a career in journalism AND do something that makes a difference in people's lives.
Here are a few groups, on top of the organizations who signed the statement that allow you to do work that truly matters: