Welcome – I am an entrepreneurial freelance journalist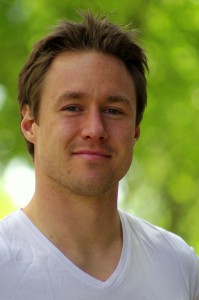 In the spring of 2013, I circumnavigated the globe with a study abroad program called Semester At Sea, allowing me to travel to 13 countries on a ship and spend time with 9 entrepreneurs, Nobel Prize Laureate Desmond Tutu and other world leaders, which fundamentally changed the way I see the world. Being able to work closely with these change agents both in and outside the classroom on real-world projects thanks to the Unreasonable At Sea program, I witnessed first-hand how they created social value and measurable results.
This profound experience led me to the realization that journalists need an entrepreneurial mindset to take advantage of the opportunities this new age of journalism presents.
What exactly is an entrepreneurial journalist? To me, it's two things. First, it means covering entrepreneurship in the widest sense – tech startups, media innovation, high-growth entrepreneurship. The second meaning is having an entrepreneurial mindset that I apply to my life and work. It means being solution-oriented, independent, curious and willing to take risks. True to the motto: Where nothing is certain, anything is possible.
Having worked in television, print and online journalism for the past five years, I am currently covering media innovation, startups and intractable global issues like migration for Germany's international broadcaster Deutsche Welle as well as several other international publications. In 2015-2016, I was a Global Journalism Fellow at the Munk School of Global Affairs and a multimedia storyteller for Washington University in St. Louis.
Get in touch